Italy is well known as an exceptionally warm and welcoming country, and more italians are multilingual and more than willing to share their love for and knowledge of thir homeland.
Nonetheless, purchasing (or consulting) a guidebook to the region prior to visit my Bellagio can help you to make some informed choices.
This tours require a good sturdy hiking shoes .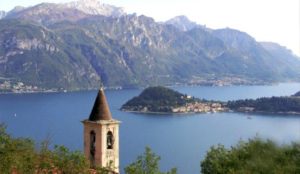 From Bellagio cross the lake with the local ferry towards th eWestern Coast and the town of Cadenabbia, famous for its beautiful azaleas and Rhododendrous . From the lake shore your hike begins along quaint cobbled stones lanes and steps whicj will take us up throught the backstreets of Griante – a small , characteristic village proudly sat on the hillside-here you will have the opportunity to mix with locals , having a cappuccino in a local bar in the hart of the village.
Leaving Griante behind you begin our hike up the hillside following the lanes, footpaths and fields. This will take you to to th eChurch of San Martino which dates back to the 16th century. While , it is most likely that the Church will be closed, nowadays the only opens for Festivals and Special Religious celebrations.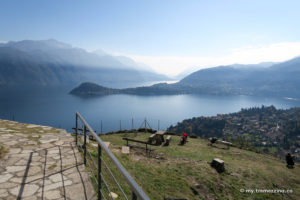 The view that you will enjoy from here across the entire central lake area, the promontory of Bellagio, th eGrigne Mountain range and the Alps will literally take your breth away.
You can stop here and enjoy a snack which you have brought with you before you begin your descent back down the hillside towards Griante, Cadenabbia and the return journey back to Bellagio with the ferry.
Enjoy a wonderful hike in the morning to one of the most beautiful churches in the central lake area offering the most incredible picture postcard view of one of Europe's most stunning areas.