There are many hiking trails in the lake region and one of the most popular along Lake Como is the Greenway. This is at about 6.5 miles (10 kilometer hike) that follows the western shore of the lake from Colonno to Cadenabbia along the path of an ancient Roman road.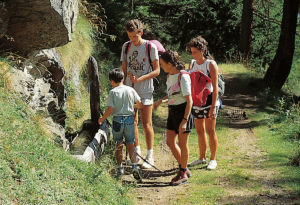 Walking the Greenway offers an excellent opportunity to experience a cross section of the lake region, passing through little villages, and past new condos, ancient ruins and lovely scenary.
Although the hike is classified as easy for beginners, many of my Bellagio guests found it slightly challenging as it requires a bit of climbing on stone paths . Be sure to pack plenty of water and maybe  prepare a bag lunch to bring with you even if  you'll find lots of places to snack along the way.
I would like to say that this is one of the options…the one that all tourists are " pushed to do" .
Really lovely but if you wish to be a little more adventuousr …don't miss the caming soon article about hiking suggestions in myBellagio mountain 😉
See you soon!